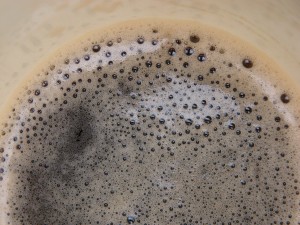 GFSI / SQF Audit Preparation:
conducting a GFSI based GAP inspection of your facility and preparing all the necessary procedures, forms and employee training needed for a successful GFSI audit.
Third Party GMP Audit Preparation: provide on-site inspection, program development and prepare documents required to pass a GMP audit (i.e., AIB, NSF, Silliker food safety audit.
HACCP Plan Development: helping your organization create a detailed risk analysis and HACCP plan that will stand up to the scrutiny of a GFSI or GMP audit.
Retail Services: custom inspection programs for retailers and assuring compliance with state regulation. ServSafe training for food service employees.
Sanitation Audit: evaluate the overall sanitation of your facility and assist in developing a effective sanitation program, SSOP.
Vendor and Co-Packer Programs: provide product quality investigation, GMP and food safety inspections to your supplier partners.
Third Party Sampling: Aseptic food and water sampling, environmental sampling, including environmental monitoring program development and training.
Food Microbiology and Chemistry Support: Interpret microbiological results. Provide Guidance in developing shelf life studies and test plans.
Quality Control and Regulatory Documentation: Create nutritional panels and provide regulatory review for FDA and USDA labels, including preparing label packets for USDA approval.
GMP/HACCP Food Safety Overview
———————————————————————————————————————————————————————————————————————
HACCP
———————————————————-
Food Safety Practices
———————————————————-
Product Contamination
———————————————————-
Allergens
———————————————————-
Training
———————————————————-
Food Security
———————————————————-
Supplier Monitoring
———————————————————-
QC Programs
———————————————————-
Process Control
———————————————————-
Maintenance
———————————————————-
Pest Control
———————————————————-
Recall Program
———————————————————-
Sanitation
———————————————————-
Grounds And Facility
———————————————————-